Sign Up For Our Newsletter
Stay up to speed with our latest promotions, special deals, and announcements by signing up for our free e-newsletter.

Meet Your Pharmacist
Rebekah Gray, PharmD and Jenny Sullivant, RPh have dedicated their careers to serving patients in Batesville, Panola county and surrounding counties.
Specialized Services: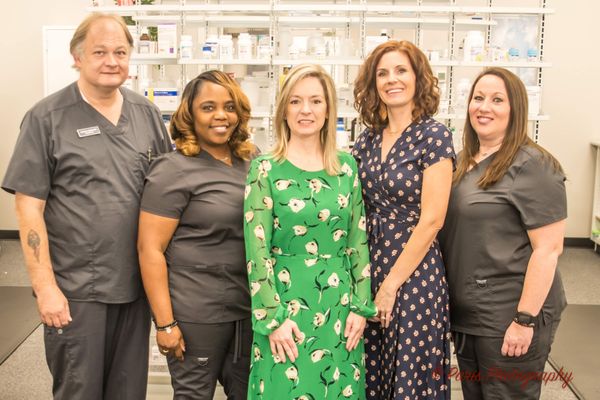 Meet Our Staff
Left To Right:
Scotty Sprouse Certified Technician
Gertie Morris Technician
Jenny Sullivant Pharmacist
Rebekah Gray Pharmacist
Jessica Taylor Technician

Reminders
Set reminders to take your medications.
Refill On-The-Go
Refill your medications 24/7 without logging in.

User Profiles
Safely store and manage your list of prescriptions.